The NTP is encouraging university students to consider working with schools as volunteers or paid tutors.
Tutoring can benefit your students by providing valuable work experience in a school environment for those interested in a career in teaching.
Many universities already work closely with schools through existing schemes and local partnerships and the NTP creates a further opportunity to develop these relationships.
Tutoring may also encourage new entrants to Initial Teacher Training (ITT) programmes, particularly if your university is an ITT provider.
​
This NTP guide for universities includes:
· an overview of the programme and potential benefits for universities and students
· suggested models to show how you can get involved
· what to do if your university is interested
​
If you'd like to know more about the academic mentor route please contact
Cognition Education.
To learn more about existing tuition partners visit
All tuition partners.
​
Click here to download the Guide for Universities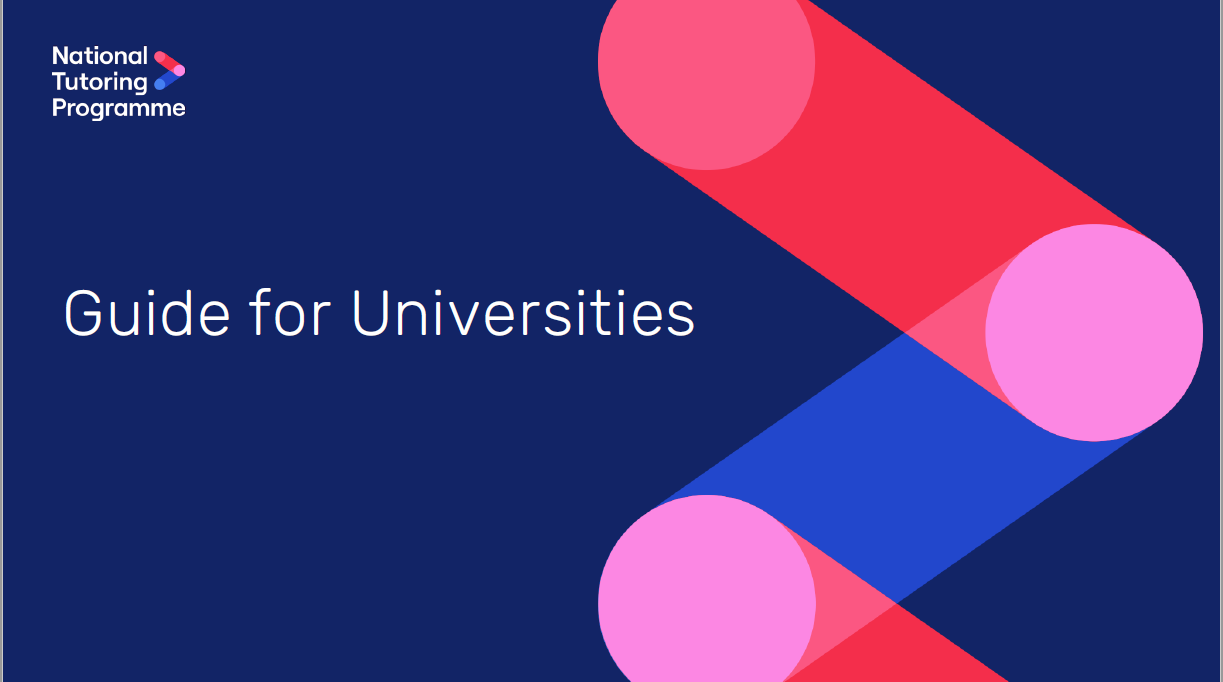 ​