​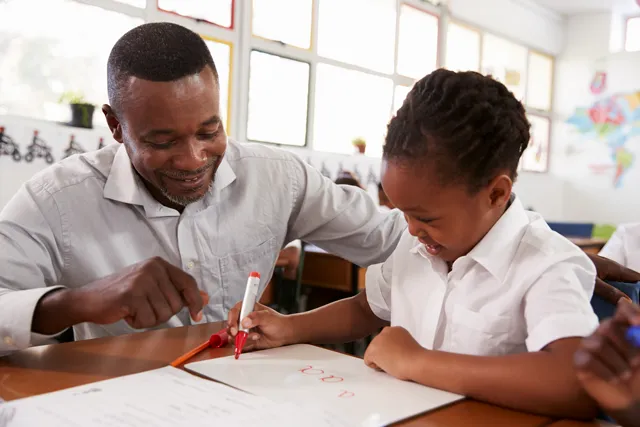 Academic Mentors work to support pupils to achieve their academic goals. As an Academic Mentor, you'll be a vital member of the team, working closely with your school's Senior Leadership Team to support pupils to achieve their learning outcomes.
Your day-to-day responsibilities will include developing bespoke support plans for individual pupils and small groups, helping pupils to grow in confidence and ability, and, ultimately, helping each child to reach their full potential.
You'll have a large degree of autonomy to enable you to focus on delivering effective and engaging sessions tailored to pupils' specific needs, and you'll be expected to clearly show the positive impact of your tuition.
Academic Mentors can tutor pupils in primary literacy, numeracy or science, or secondary English, humanities, maths, modern foreign languages or science. You may also be able to offer tutoring in more than one subject, depending on your expertise and the requirements of your school.

The standard role is full-time, with pro rata part-time options available if preferred by the school and the Academic Mentor.
​
Bespoke training
Academic Mentors complete an online training course with Education Development Trust prior to you starting your school placement, giving you the confidence and skills you'll need to step into your new role.
Education experience
Academic Mentors will gain varied, hands-on experience in the classroom, tutoring a wide range of ages and abilities.
This is invaluable for those looking to progress their career in education.
Competitive salary
The role offers a minimum salary of £19,000 - £21,000, dependent on experience and qualifications.
Make a difference
Academic Mentors make a difference to the lives of young people every single day.
You'll be empowering pupils to help them fulfil their potential and improve their future career prospects.
​
Learn more about becoming an Academic Mentor
Becoming an Academic Mentor gives you the opportunity to have a positive impact and support pupils to reach their education goals. Discover Ryan's story as he discusses the highlights and challenges of the role, and why he would encourage others to apply.
​
​